The diamond for its beauty is called the king of Gemstones. It gained fame from the distant past because of its beauty and luster along with being durable and has always been the focus of kings throughout history. Its name is derived from the Greek word adamas meaning unconquerable and is the only gem made of only one chemical element, carbon.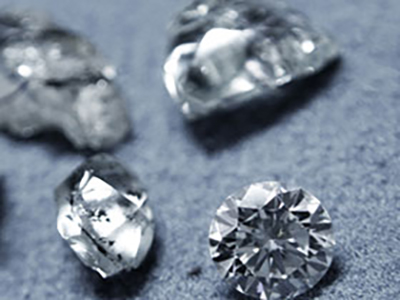 Hence the science of identifying and grading diamonds (4C`s) which includes Color, Cut, Clarity and Carat in which are the basis of diamond, and it`s value is very important among the buyers and sellers of this precious gem, That`s why due to the high demand for this beautiful gem in the global markets, it is very important to identify,grade and separate natural diamond from simulants.
Complex Diamond Course Includes diamond identification, quality grading (4C`s), diamond simulants using the latest jewelry precision instruments for 20 sessions 3 hours and three days a week under the supervised by engineer
Farzad Zandy
graduated from Gemological Institute of America (GIA) And HRD and International School of Gemology (ISG) and are held in accordance with the most up-to-date training methods.