In the large arena of gold and jewelry trading, the role of precious and semi-precious gems is undeniable. The gems confer immortality and power with their unique beauty. On the other hand, advances in technology in the jewelery industry, especially in the manufacture of synthetic gems, various ways of improving gems and their high price difference with their natural specimens, have made the acquisition of gem science essential. The naked eye is no longer capable of performing destructive tests, and the gemologist, with the help of tools and careful examination of the gem, identifies and calibrates it and determines the quality of the gem directly related to its price. Gemology in Gohare Parsian Institute is based in accordance with the standards of international jewelery institutes in the world Such as the George Brown University of Canada, the Gemological Institute of America (GIA), Gemological Association of Greate Britain (Gem-A), and the HRD Belgium held and included various courses:
Theory and Practice courses with a Diploma in gemology
This course includes in-person classes held three days a week in three sections of diamonds, colored stones, and pearls. Overall, the students completed fifty sessions and completed Each course, after passing the exams, succeeds in obtaining an internal certificate from the complex. If the student wishes, at the end of the complete Gemology course, he/she can also take part in technical and vocational exams through the school and obtain the technical and professional organization certificate which is the only official and internationally translated degree in Iran.
This Advanced Diamond course includes diamond identification, diamond simulants and diamond grading (
4C's
) using diamonds advanced tools and equipments durring 20 sessions supervised by
Engineer Farzad Zandy
Graduated from the HRD, GIA, ISG.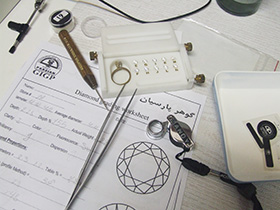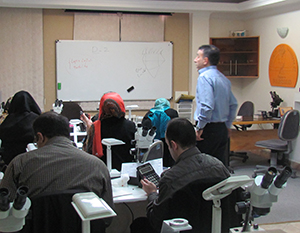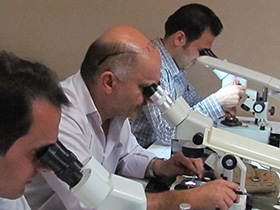 Colored stones and pearls courses
Identification of gemstone and separation natural gemstones from synthetic,imitation using the highest quality gem equipment in 22 sessions.
Identifying pearls and organic gemstones, how to form natural, cultured pearls, isolating them from alternate specimens, saltwater and freshwater pearls, refining and identifying methods, as well as Akoya pearls , Australia and Tahiti and their grading and sorting factors in 8 sessions supervised by
Engineer Farhad Zandy
Graduation From Gemological Association of Greate Britain (Gem-A), Gemological Institute of America (GIA), and George Brown University of Canada in accordance with international standards.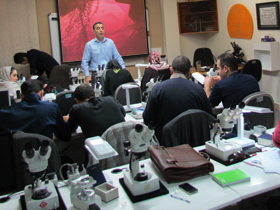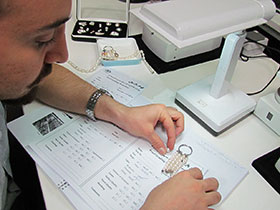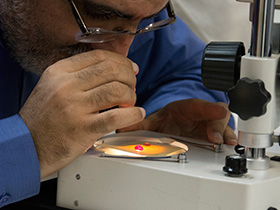 The following is a sample of professional and technical integration documents: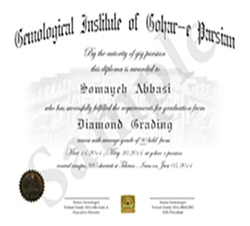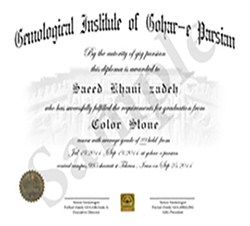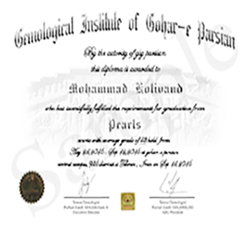 Pearl
8 sessions
24 hours
Three days a week
Three hours each session
رنگی
22 جلسه
66 ساعت
Three days a week
Three hours each session
الماس
20 جلسه
60 ساعت
سه روز در هفته
هر جلسه سه ساعت