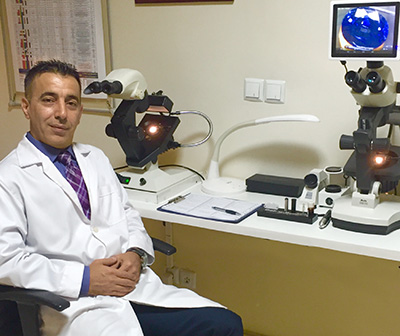 The increasing growth of science in all areas of human life has made the need for expert and specialized expertise in all fields, especially in gemology, to be clearly felt. In the same vein, the jewelry industry has not been exempt from this trend and has made significant progress in recent years. Inventing different ways of making synthetic and simulant gemstones, using scientific methods in gem enhancement specifically color and clarity and many more, has made it impossible to identify gemstones without specialized knowledge of gemology and advanced laboratory equipment. Gemology is the science of identifying and grading precious and semi-precious gems introduced in Iran since 2004 with the launch of specialized gem laboratories of Gohare parsian. Using state-of-the-art gem equipment and leading experts in this field, this lab has been the first to issue gems and jewelry laboratory reports in Iran, accordance with international standards where accredited worldwide.
It should be noted that, according to world standards, the laboratory report issued by the complex is only an expert opinion to determine the identity of the gem being tested and has been issued at the request of its owner and is by no means evidence of its evaluation. Any claim by any person that the gem is precious by the Gohare Parsian complex and its experts is false and the compound shall have no liability whatsoever.

Features of Gohare parsian Lab Report:
♦ Hologram with logo of Gohare Parsian Complex
♦ Has a serial number that is the same as the hologram
♦ Featured embossed seal of Gohare Parsian complex
♦ Signature of Experts in Gemology of Gohare Parsian Complex
♦ gems photo and its specifications
♦ Corrupted or missing laboratory report of Gohare Parsian is invalid

Distinguished Colleagues and Dear Customers: Under no circumstances will laboratory reports be issued for duplicates.
Some of the things that are included in a laboratory report are: specific gravity, refractive index, transparency, hardness, gem weight, phenomenon, multicolor, optical characteristic and many more.
In this laboratory, the gem is fully tested and the results are orally announced.
Only if the gem is natural, the lab report will be issued within the shortest time, according to the gem owner. It should be noted that the time taken to identify and issue a laboratory report is less than one hour and in no way will the jewel be kept by the laboratory.
You can call (6 lines) 22884877 for more information or book and appointment for a visit.